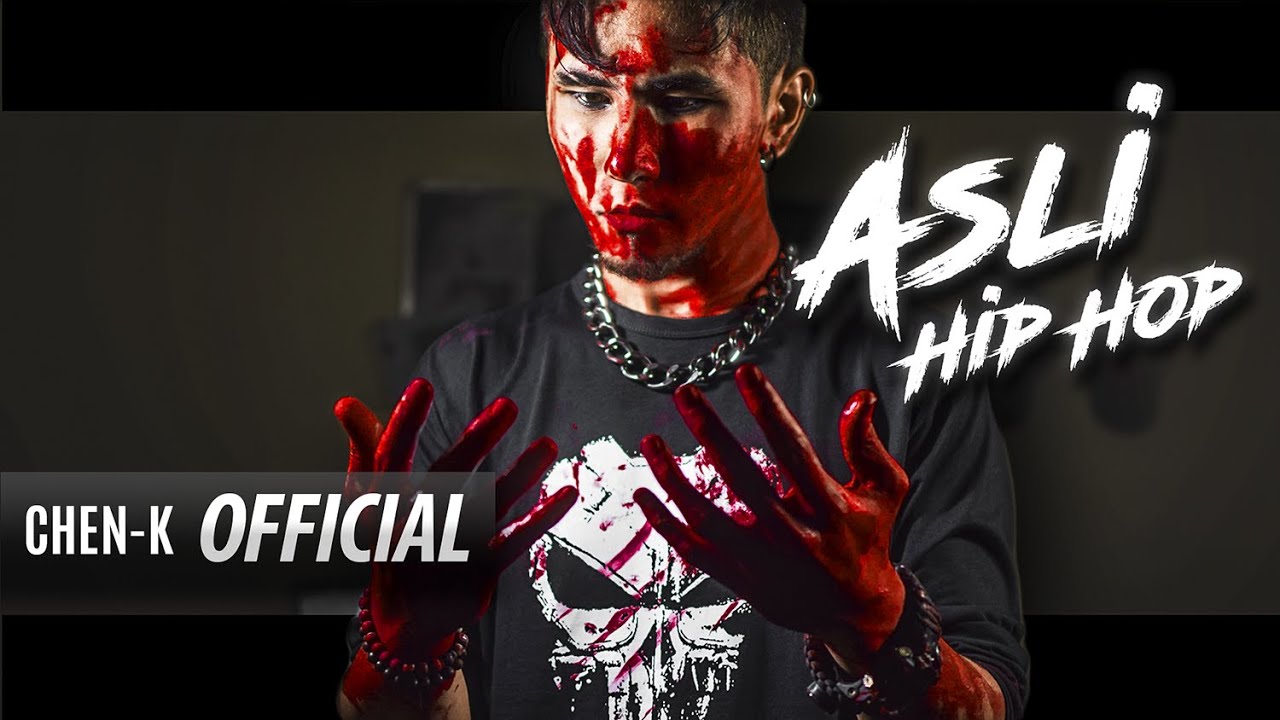 LYRICS (With English Translation)
1st VERSE
Koi bhaunke Honey Singh hip hop hai,
(Some brag that Honey Singh is hip hop,)
Koi bhaunke Badhshah hip hop hai,
(Some brag that Badshah is hip hop,)
Koi chaure sab flop hain! flop hain!
(Some proudly say that everyone is flop! Flop!)
Wo pop adakaar Raftaar Hip Hop hai..
(That pop artist Raftaar is Hip Hop..)
Wrong!! Ikka hamara rapper hai!
(Wrong!! Ikka is the only rapper we have!)
Kaun tikka? Pardhaan hamara kanjar hai.
(Who Tikka? Pardhaan is our only pimp.)
KHANJARRR OEE
(*DAGGER YOO*)
Chal jo bhi hai.. Yeh wo rappers nahi..
(Whatever... These are no rappers to me..)
Yeh mere kaanon ke rapers hain!
(These people are my ear rapers!)
Arey mazak se hatke.. Alfaaz inke sunke.. Kaan mere sun yeh!
(I am not even joking.. When I listen to their words... My ears hurts...)
Bakwaas inke gaane, draamebaaz fahaash itne kyun yeh?!
(lame ass songs, why are they all so fake and obnoxious?!)
Chote libaas pinaaker aurat zaat ko akad me rappers yeh!
(They make the females wear mini dresses and call themselves proud rappers!)
Sharaab sharaab ke naare lagaaker, ladke shaayer yeh!
(Alcohol Alcohol promotion and they become deep poets!)
Sab ko yeh pata ke Bohemia ne Pak Hind me asli rap ka aghaaz wo kia.
(Everyone knows that Bohemia was the one who introduced rap genre in Pakistan and India.)
Jo jaanta nahi karle wikipedia, Pakistani ki rozi california.
(In case you don't know him search on wikipedia, A Pakistani raised in California)
Dil kholdia, desi pardes me rehne ka dukh, tajurba wo bolgaya.
(He opened his heart out, shared his story and alien experience in the foriegn)
Phir hogaya scene Honey Singh ka, chaaron oar chaar bottle vodka!
(Then came a new artist Honey Singh, all around four bottles vodka!)
Thuffff! Char bottle vodka, pop ko pinaadiya hip hop ka topa,
(Thuffff! Four bottle vodka, made pop genre look like hip hop)
Ufff.. Ek do ke ilaawa yeh so called rappers den logon ko dhokaa,
(uffff. Except few these so called rappers make a fool out of people)
Jhoota hun main tou koi sach bataado ya mu pe rakh ke mere maaro joota.
(If I am lying then please someone tell me the truth or slap my face with a shoe)
Pardhaan hogaya, Golu ya Ikka, yeh aurton ko nanga karen khullam khulla!
(Pardhaan, Golu and Ikka, these rappers openly sexualize women!)
2nd VERSE
Main wo mulla ni chala jo Allah chilaake,
(I am not a Muslim saint or extremist,)
Quran e Pak rakhdo seedhe haath me.
(So don't bring the Holy Book Quran in this.)
Geeta ya parhlo injeel tauraat yeh,
(Instead bring any Holy book,)
her mazhab me kuch cheezen mana yeh.
(There are certain things commonly prohibited in all religions)
Jo cheezen mana yeh wo rappers phailaake,
(These rappers promote all the things that are prohibited,)
Sunaaden phir zamaane zameer ke fasaane.
(Then they go all Saint-mode rapping about society..)
Haan media me waah be ajeeb sa yeh trend hai..
(There is this weird trend in the media)
Heartless ki munni aur move it Warina yeh!
(One min they are the preachers and the next minute they are devils!)
Main wo kamina nahi, na behis jo kisi ke ghar waalon ko diss kare.
(I am not a kind of a person who disrespect any one's family.)
Per Badshah se sawaal mera, kya tu apni beti ko shootings me miss kare?
(But I have a question for Badshah.. Do you fuc** think about your daughter when you are in your shoots?)
Tum artiston ke ek se ek kisse sex pe, Behes rukjaegi sirf is shartt me.
(You artists just write sex stories, I will stop arguing only in one condition.)
Jis din apni betiyan bechoge display me jab phnchengi wo bhi 24 umar hai.
(when you display your own daughters half naked when they turn 24)
"Ghar nahi chalta! bhaee ghar nahi chalta! becho izzat aurton ki! ghar nahi chalta!"
("Cant make a living! Can't make a living!
Without sexualizing women its impossible to make a living!")
"Dar me ab commercial hona paray ga"
("Gotta sell my soul now out of greed")
In Dallon ka warna bhayee ghar nai chalay
(These pimps can't feed their kids otherwise)
Aur ye ni mai kehra k paisa zaruri nai, meri baaton ko palatna bilkul bhi nai
(I'm not saying money's not important, don't you twist my words)
Warna hojayegi badtameezi, aur aesi jo tum loagon ne dekhi hogi Abhi
(Otherwise I might just lose it, and in a way you haven't seen before)
Goli maroon label'oun ki shart'oun ko, mere may khoon aur ye 4G hai
(I don't give a sh*t about labels and their conditions, I have phone or my hands and 4G)
Tou jisko bhi shaq ho mashoori ka bhooka mai, sun le T-Series kay haramkhori hai
(So whoever thinks I'm doing this for fame, listen this, T-Series pays bloodmoney)
Jisko bhi shaq hai mashoori ka bhooqa mai, sunle wo, bollywood corrupt Poori hai,
(So whoever thinks I'm doing this for fame, listen this, the whole bollywood is corrupt )
Bhooki hai! Tabhi asli hiphop jaisi movie may chummi dikhaana zaroori hai
They're hungry! So even in pure movies like Asli Hiphop they need to display kissing
3rd VERSE
Haan - Haan, ab bolo ge chen ko kitna wehem, ghalat fehmiyan
(Yes, yep, now you'll say "hah, Chen's taking himself too seriously")
Chalo maan liya comment tera k chen ko hiphop nai jaata Wo
(Let's accept your comment that hiphop doesn't know me)
Par phir bhi mujhay lagay bekaar, Raftaar, kalaakaar, makkaar
(Still, I think Raftaar's trash - a useless deceptive "artist" )
Dajjal, lagaataar zimmedaar balatkaar ka.. sudhaar donga sabko kar kar k waar
(He's like the anti-christ, consistently responsible for rape. I'll punish them with my strike)
Mai samajhdaar, hazaar ni tou samajh jaayenge tou chaar
(I'm a genius, if not a thousand, at least two or four will understand)
Mitti ki khaal may farishta nai, bhayee inki tarah mai gunehgaar (naar)
(I'm not an angel inside this skin, I'm a sinner like them too) (fire)
Bhaarh may jao saaray, sharab peeyo, achaar pichay ghussa k kabz may uchlo
(Go to hell y'all, drink up, shove a pickle up your ass and jump in constipation )
Bas pyaar se samajh lo mai haar nai maanta, mere gaanon se door apna circus ye rakho
(Understand this easily, I just don't quit, keep this circus away from my songs)
Shaks mai badtameez sa, industry may waahid asli mai dheet
(I'm an ill-mannered guy, the only stubborn guy in the industry )
Kaaghaz pe bas ye, ye meri nas ka khoon, gharz may dil cheer diya
(On this paper there's blood of my veins, pierced my heart in pain)
Mujhay kya pata tha Pakistaniyon k saath Hindustani bhi pyaar denge
(How could I know Indians would support me along with Pakistanis?)
Iss Allah waalay ko, jin k ghar may bhagwaan wo bhi pyaar dente
(That this Allah's believer will be given the love of the Hindus too)
Bukhaar sabko hip-hop ka par asli hip-hop ki list tou mere paas hai
(Everyone's labelling themselves as hip-hop, but I've got the true list of them right here)
Dar, Durrani, Faris, Anjum, Naezy, Lahori, Lazarus, Kahlon, mai khaas hain
(Dar, Durrani, Faris, Anjum, Naezy, Lahori, Lazarus, Kahlon, and I, we're special )
Bindaas hain, alfaaz may dil may ham sabke zinda khuda hai khuda hai.
(They're chill, our word show there's still God alive in our hearts)
Ha! Rahi baat Ikka wagaira ki, mere liye ye tou Dhinjak Pooja hain
(Ha! As far these Ikka and his like are concerned, for me they're like Dhinjak Pooja)